Installed Capacity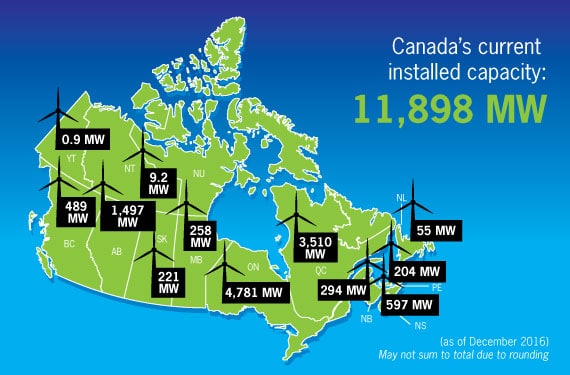 Continuing 2015's growth, Canada finished 2016 with 11,898 MW of wind energy capacity—enough to power 3 million homes, or six per cent of our country's electricity demand. The year saw completion of 21 projects that added 702 MW of new installed capacity, representing over $1.5 billion of investment. For the second year in a row, Canada continues to be home to the world's eighth largest wind generating fleet.
Sixteen of the year's 21 new projects included significant ownership stakes from Aboriginal Peoples, municipal corporations or local owners.
There are 272 wind farms operating from coast to coast, including projects in two of the three northern territories.
The Canadian wind industry's performance in 2016 continued a trend of strong and stable growth. With Canada's unparalleled wind resource, there are still opportunities to do more to maximize the economic, industrial development, and environmental benefits associated with wind energy development.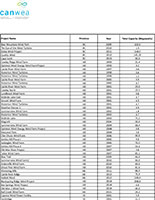 Download
List of Wind Farms in Canada (As of Dec. 31, 2016)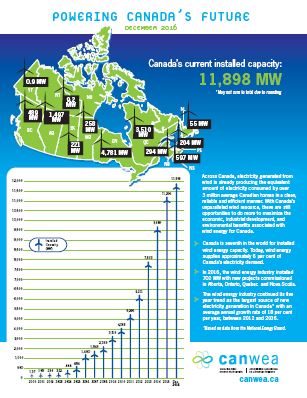 Download
Canada's current installed capacity graphic

Download
Canada's wind energy story infographic

CanWEA offers additional technical information and full reports to its members. Visit the members only website and browse through CanWEA's extensive Resource Library today. Not a member? To learn more visit CanWEA's membership page or email sales@canwea.ca.